Elizabeth
You can hear an mp3 of the song in its present form here.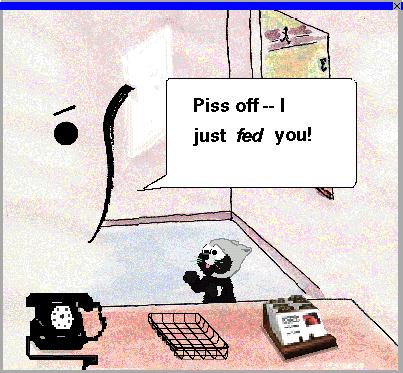 Background
This is a song for an old friend. I miss her terribly despite our differences, the existential one being not the least of them.

I like the "accidental" in the chorus that gives it a Spanish (or is it Turkish?) feel, as it is the only edgy note in a flowing passage that follows dissonance which reflects the subject of the song -- a period of incredible animation and ambition for me which did not pan out.

The "voice mail" prompts are not voice mail prompts at all, though you'd be pardoned today for making that mistake. If I redid this at all, I would want the more comforting and warm prompts up front and the more distressing ones at the end -- a signal partially met by the one recording offered here.

I have few records of the creation and recording of this song, except that the first demos were recorded at the end of August/start of September 2009. I do recall that its initial inspiration was a woman (guess her name!) I saw who was emotionally abandoned and adrift. However, soon after creating this, I realized there was a longstanding love interest I had wanted to proclaim to the world, but which fizzled. This was a pain that still haunts me, and a hurt worthy of a song. Elizabeth is a remembrance of an ideal woman the world could love and who always seems a bit bothered and underappreciated. I loved her.

I think it is safe to say no major hits have featured the same thematic content as this, and that is something to be proud of. I hope others who worked toward the same goal will find something in here they identify with, and realize that part of the message to them, from me and "Elizabeth": THANK YOU.
Lyrics
I don't know what you do with your time.
I don't know what to do with your kind.

Elizabeth, you have to open up your eyes
if you want to recognize that love surrounds you.


I don't know what you do with your time.
I don't know what you do with those signs.

Elizabeth, you have to open up your eyes
or you'll never recognize that love has found you.

Elizabeth, you have to open up your eyes
or you'll never sympathize with those around you.

I don't know.
I don't know.

Performance
I have performed this several times at Lizard Lounge Open Mike Challenge. It puzzles the crowd. I would like to have the woman heard intoning seemingly random things throughout contribute to a live performance. It could be my best song unless the present consensus prevails. In many ways, it is my truest.
Finishing
In December 2012, I have started playing with some strings in some of my music, and so I have fortified "Elizabeth". A version recorded on December 10th is here.